Happy new year~!
*throws confetti*
Wish you all have a great year ahead filled with joy and happiness :D
1 January 2016 is also happen to be my 21st birthday so I'm legitimately adult now hahaha =,= I start to think that at this age people already achieve something like being an super idol (even Suzy is the same age as me), open up their own business, earn their own money, travel the world, and here I am sitting around still look like a potato.. sigh. I have a good time spent on new year eve and my birthday though, staying at home and grill some meat with my family and bf then went to have a birthday dinner the next day hehe. I hope 2016 bring much more luck to me *pray*
Anywaaaay, this time I want to write about this Cow Style Milky Body Wash that I got from
Kawaii Beauty Japan
. You probably have heard about this product before since I'm so late to review this (sorry >_<) but it's better late than never, right?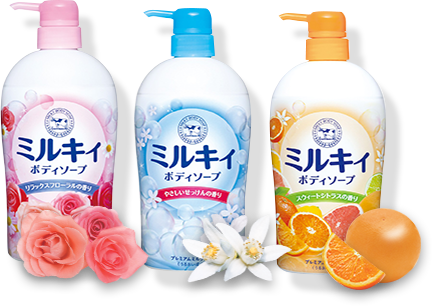 Produced by Cowstyle, a Japanese company that has been more than 100 years established, this product contains milk ceramide, milk powder, and milk protein that make skin feel softer and healthier after usage.
Comes in 3 variants of fragrance :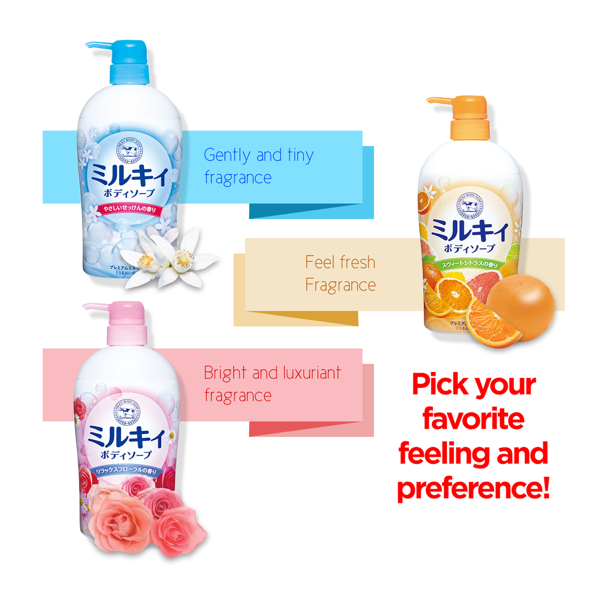 Got myself the orange one :
The first time I saw it all I can think is it's HUGE hahaha.
It contains 580ml of product so I bet it could last for a while even for a whole family lol
It's written in how-to-use that it's recommended to use shower puff to make bubbles but I don't have one
so I just apply it with my hand regularly. The citrus scent smell so nice and I do feel refreshed after I took
a bath ;D
The texture
It sold for around IDR 60.000, which is pretty affordable since it contains 580ml of high quality soap and don't for get the scent is sooo goooood~ It fades after 1-2 hours only but I don't mind since I always use body lotion and perfumes again after a bath.
Have you or will you try this product?
Thankyou for reading~